Winterspring is a valley located in northeastern Kalimdor, east of Felwood and north of Azshara. It is a cold land perpetually covered in snow, and holds the goblin city of Everlook, old night elf holdings, and the traditional homeland of the blue dragonflight. Many wild creatures roam the landscape. However, the southern parts of the region have been completely taken over by demons.
Getting there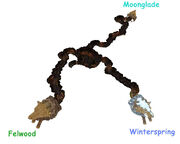 Winterspring can be accessed through Timbermaw Hold. To reach Winterspring, head through the hold entrance in the northeastern tip of Felwood and continue straight after the bridge. In order to pass through the hold without the Timbermaw furbolgs attacking, you will need to have reached at least unfriendly reputation with them. There are several quests in Felwood which can be completed to raise reputation.
Geography
Both the Steamwheedle Cartel and the night elves have established bases in the region. There are no instanced dungeons or battlegrounds in Winterspring.
Maps and subregions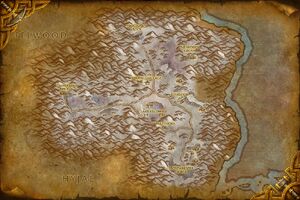 Elite areas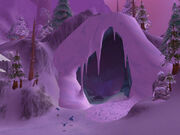 Travel hubs
Regions adjacent to Winterspring
Notable characters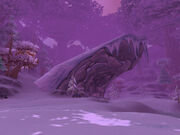 Main article: Winterspring NPCs
Winterspring is home to several characters of note. At the Frostfire Hot Springs, Donova Snowden attempts to find out more about the taint that has affected the local furbolgs. On Frostsaber Rock, Rivern Frostwind enlists aid in providing food and safety for his pets in exchange for the secret to tame them. And high above Mazthoril, the matron protector Haleh sends bold adventurers into the deepest lairs of the black dragonflight in search of draconic artifacts of power.
Quests
Main article: Winterspring quests
See also: Winterspring questing guide
Resources
Wild creatures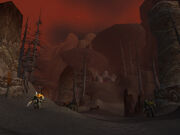 Notes
Community content is available under
CC-BY-SA
unless otherwise noted.